Maintain Your Best Smile with Preventative Care

Preventative care is about more than just getting your teeth cleaned. It's really a treatment pattern that helps you maintain your best smile. At Aspen Ridge Dental Care, Dr. Waite and our entire Dental Care Team take the time to talk with you about the state of your overall dental health, and help you understand the steps you can take to actively combat the effects of dental disease. Our goal is to become your partner in creating a beautiful smile that will last a lifetime.
Regular cleanings are key in preventing future dental disease. At Aspen Ridge Dental Care, we strongly encourage you to have a thorough cleaning from our registered dental hygienist twice a year. Our hygienist is meticulous yet gentle, and is known for helping you feel at ease and excited about routine cleanings. She uses high-magnification dental telescoping lenses while performing your cleaning so she can see the tiniest specs of plaque on your teeth. You can rest assured that when you leave, your teeth and gums are plaque free.
Sealants are a protective coating placed within the grooves of newly emerged permanent molars in children. These protective coatings, when placed properly, can prevent future cavities by keeping plaque and cavity-causing bacteria out of those deep grooves that are sometimes overlooked by a toothbrush.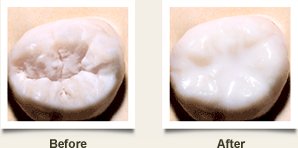 Dr. Waite recommends you receive fluoride varnishes every six months, during your professional cleaning. These varnishes are a concentrated fluoride that helps to strengthen your weakened teeth by hardening your tooth enamel. Because we use a varnish at Aspen Ridge Dental Care, you no longer have to wait 30 minutes to eat or drink as you did with the previously used fluoride foam applications.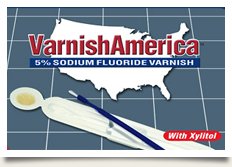 Along with your biannual hygiene appointment, Dr. Waite will perform a comprehensive examination of your current dental health. This will help catch any possible problems that are developing in your mouth. Dr. Waite uses advanced 4.5x magnification to see in great detail any of these emerging issues. He will also take the time to show you what he sees, using an intraoral camera. Beyond that, Dr. Waite utilizes the latest technology in digital X-rays and laser cavity detection. These systems help ensure that even microscopic problems are detected early before they involve sensitivity or pain.



Achieve your best smile with preventative care. Call or click to schedule your dental care consultation, 719-282-3400.